July 2023
ProCESS Project developed an original and innovative methodology to deal with complex management issues through alternating sequences of mobilization of Sensory, Emotional, and Spiritual capacities (SES Skills), in addition to rational capacities. The proposed techniques help companies move away from traditional rational decision-taking towards learning organizations that solve problems through interconnected, self-organizing processes utilizing sensory, emotional, and spiritual skills of its actors, alongside rational analysis. This is done with the help of a new European network of trainers in SES Skills [SESS trainers] which is developed as part of ProCESS project. To create the network a series of training sessions for new SESS trainers are implemented by all HEI partners in the project.
The first round of the training sessions was implemented during the spring of 2023 as follow:
The training program of the new SESS trainers at Université Catholique de Lyon took place from 3 to 7 April 2023. In the training session a number of 13 new SESS Trainers were certified.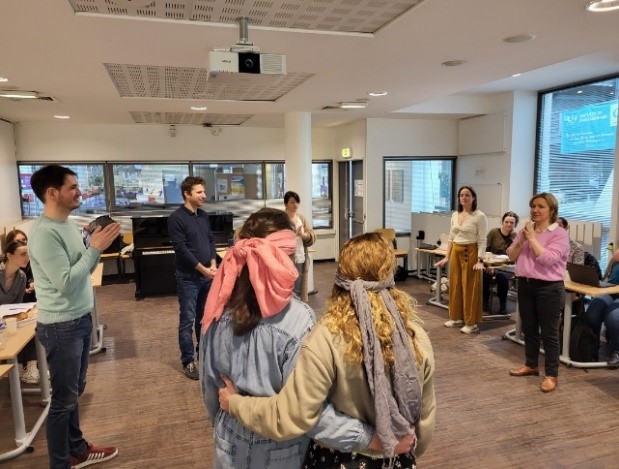 The SESS trainers training program at Jamk University of Applied Science took place from 20 March to 8 June 2023. The activities in the program included workshops, lectures and practical activities on topics related to complexity and reasoning for SES skills, emotional skills and empathy techniques, spiritual skills, planning one's own SESS session etc. In the training session a number of 4 new SESS Trainers were certified.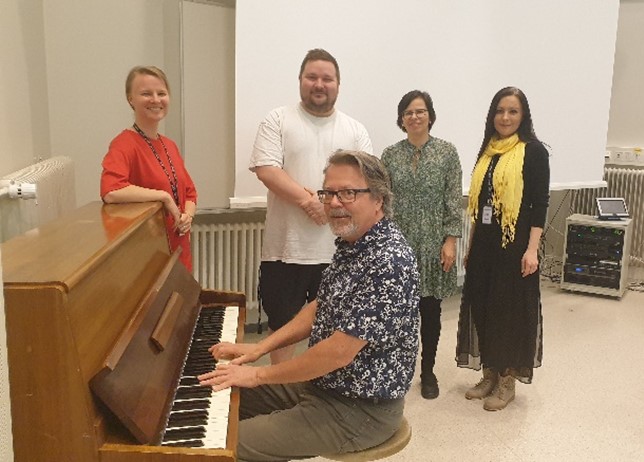 The training program of new SESS trainers at RISEBA University of Applied Science has started in March 25th and ended in June 27th, 2023. The new SESS trainers participated in a training devoted to the PROCESS method, possibilities provided by sound and music, power of dance and other. As part of their certification new SESS trainers demonstrated their own training sessions devoted to the development of SESS skills. On June 27th, the final certification of 9 new SESS trainers took place and the new trainers will join the international SESS trainers' network.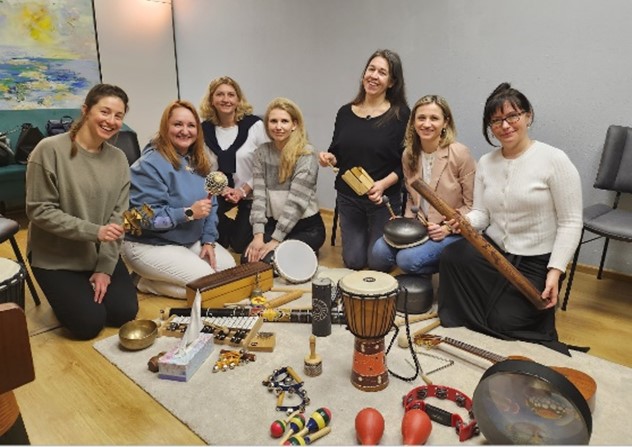 The training program of the new SESS Trainers at Technical University of Cluj-Napoca took place from 20 of February to 31 March with 40 hours of learning activities. The program included theoretical and practical activities on SES Skills related topics, including activities focused on painting, clay modeling, meditations, biodanza and acrylic fluid painting. In the training session a number of 6 new SESS Trainers were certified.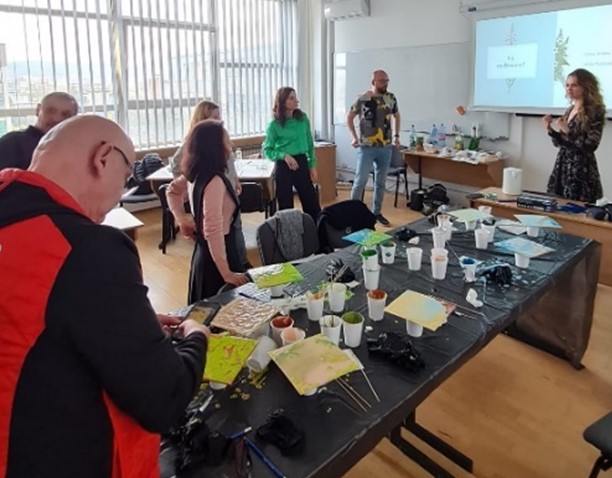 All training sessions were a real success, the participants in the training program gave positive feedback related to the program, learning activities, and newly acquired skills. The new SESS trainers are now able to understand the concepts of complexity and SES skills, the meaning of participant attitude and commitment, and are ready to facilitate SESS workshops – to help others to understand ProCESS methodology, to connect to oneself and others to work in a team, facilitating co-operation and co-creation.
Contact:
Christophe PONS, Project Coordinator
Lyon Catholic University, Lyon, France
cpons@univ-catholyon.fr
Download this Press release in PDF format
Press Releases in different countries (and languages) are available below: